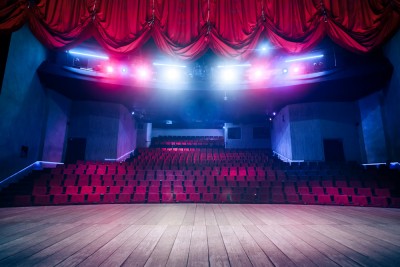 Stage Performances
Stage
Beardy has many years performing in Close-Up scenarios, but to this day his true love is the stage. His experience includes everything from selling out a theatre show through to smaller stage performances at universities, night clubs, entertainment venues and private events.
His finely honed mind-reading stage performances help to create intimate moments on a grander scale. Beardy can provide a small 5-10 minute performance focused on the 'special person' at the event itself, or can provide a full-length show depending on the event requirements.
Beardy's stage performance involves strong audience participation, and will take them on an impossible journey they will remember for a long time after the show has finished. It can even be tailored to your specific event itself. Take a look at the "Videos" page to see Beardy in action, both in larger theatres and smaller venues.